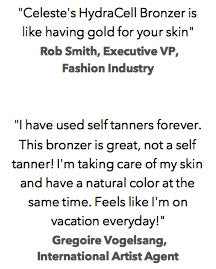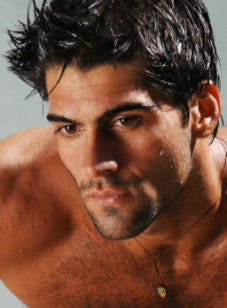 HYDRA CELL BRONZING MIST
Men
Hydra Cell Bronzing Mist is a natural, light– weight formula which provides the same anti–aging benefits as the Hydra Cell Booster PLUS an added luxurious natural glow for your face.


This is not a self–tanner but an anti–aging face treatment combined with radiant natural color infused with hyaluronic acid and botanicals. It is formulated to deliver pure moisture and elasticity to your skin.


In addition to providing a perfect glow, Hydra Cell Bronze also balances your overall skin tone. Good for rosacea, sun damage, and discoloration.
Hydra Cell Bronze is non–clogging, oil–free, and hypoallergenic and can be used by "all skin" types. Perfect for both sensitive and oily skin.
Hydra Cell Bronze is long–lasting and stays on throughout the day.
Just spray and go!

Provides a luxurious natural bronze while firming and delivering optimal moisture

Oil free, long lasting, stays on through humidity

Good for sensitive skin, hypoallergenic and non-comedogenic

Safe for blemish prone skin

Infused with anti aging properties

Lightweight and easy to use
First, compare/match the natural skin tone of the men below to your own skin tone.

To balance out discoloration in your skin and have slight color - stay with your corresponding skin tone.

For a bronzed tan choose one shade darker than your own skin tone.
B1 FAIR SKIN
Brad Pitt
Jake Gylenhall
Colin Farell
B2 MEDIUM
Matthew McConaughey
George Clooney
Taylor Lautner
B3 MEDIUM DARK
Oliver Martinez
Antonio Banderas
Jesse Williams
Use Hydra Cell Bronzing Mist after you've cleansed, shaved and moisturized with Hydra Cell Booster or another moisturizer. (If your skin is extremely oily skip moisturizer - there's enough oil-free moisture in the Hydra Cell Bronzing Mist)
Shake thoroughly, spray into the palm of your hand and use your fingertips to apply all over your face, including under the eyes and on top of the eyes. Give it a 30 seconds to set, as it gets darker. If a darker color is desired, apply again.
Shake Well. Spray directly on face before dressing, let dry 2 min and blend if needed.